Buffalo Township's Jamie Boyle, the manager of SEBCO Pool in Jefferson Township, shows off the pool's well-stocked first aid cabinet. Boyle said pool lifeguards must pass Red Cross certification courses, be recertified every two years and have duty days during the summer to review emergency action plans and maintain their up-to-date skills. Eric Freehling/Butler Eagle
This story is shared with you exclusively in digital media. Please consider supporting our local, independent newsroom by subscribing to butlereagle.com.
Summer and life are easy. But it is also easy to end up injured or in the emergency room.
Jenna Enscoe, director of emergency services at Butler Memorial Hospital for four years, is responsible for overseeing the emergency department. She is responsible for facilitating and coordinating the flow of patients and the care of the seriously injured and ill.
The emergency room is under his direct supervision. Enroe said the types of cases showing up in the ER change over the summer.
Enscoe said, "Heat emergencies are certainly large population, heat stroke and heat exhaustion."
Both conditions can affect all ages and conditions. They are caused by high temperatures combined with high humidity and intense physical activity.
She said heat stroke is the most serious condition. Symptoms include dizziness, lightheadedness, and even fainting.
"It happens when the core temperature rises to a level that's insufficient for normal functioning," Enscoe said. "The symptoms of heat stroke require more care and can become critical very quickly if left untreated."
Heat exhaustion, the symptoms of which include headaches and dizziness, excessive sweating, nausea and great thirst, is less severe. Enscoe said this can be alleviated by resting and getting fluids in the body.
In the summer, she added, people are quite prone to dehydration.
The opposite of dehydration is the concern of Jamie Boyle, the manager of SEBCO Pool in Jefferson Township, and her team of 17 lifeguards.
They are on alert to ensure the safety of swimmers while in the pool.
Lifeguards must pass a Red Cross course and be recertified every two years, Boyle said. She also schedules duty days for lifeguards to review the pool's emergency action plan and keep their skills up to date.
Four-year veteran lifeguard Eve Merhaut of Butler said: "Generally lifeguards have to find lessons on their own. They last a week. They cover first aid and CPR and there are two written tests.
Lifeguards Lucy Merhaut of Summit Township, left, and Gracie Ruffner of Sarver watch swimmers in the SEBCO pool earlier this month. Pool lifeguards are trained in water rescue as well as CPR and first aid. Eric Freehling/Butler Eagle
Three-year-old lifeguard Eva Fields from Saxonburg said the lessons also covered different techniques for rescuing drowning victims.
Boyle said, to keep lifeguards' attention from wandering around while they're in their chairs, "We're going to throw a t-shirt in the pool and see how long it takes them to spot it and whistle."
Preventing unsupervised access to water, providing constant and active adult supervision and knowing how to swim are essential layers of protection to prevent drowning, according to Nicole Roschella, regional communications manager for the Greater Pennsylvania region. of the American Red Cross.
Drowning behavior is usually quick and quiet. Unless rescued, a drowning person will only last 20 to 60 seconds before diving.
At SEBCO, in the event of a real emergency, three whistles from one of the four lifeguards always on duty when the pool is open will trigger the emergency action plan.
Boyle said: "The first responder sees the drowning victim, the second responder's guard retrieves the sign, the third responder at the door calls 911, and the fourth and fifth rescuers assist the first responder or begin crowd control. "
Additionally, Boyle said the pool has a first aid cabinet stocked with bandages, alcohol swabs and other medical supplies.
It's not just swimming pools that can be dangerous. Because it's summer, people go out and engage in all kinds of activities that can lead to all kinds of injuries.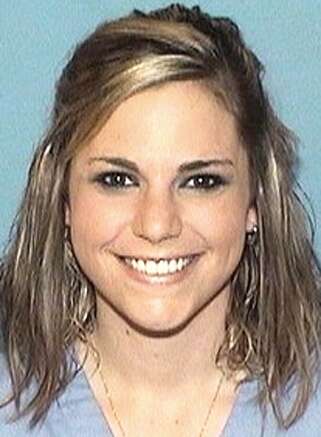 Enscoe said: "We see a lot of extremity injuries from people's activities. They ride bikes, picnic and we see everything from broken bones, cuts, scrapes, lacerations to and including serious and life-threatening injuries from riding RVs, quads and motorcycles and that kind of stuff.
Surprisingly, she says, the emergency room doesn't see many sunburn cases. Enscoe said people with sunburn mostly go to urgent care clinics for treatment.
People should have a first aid kit on hand for the inevitable bumps and leftovers of summer. Enscoe said a kit should contain bandages, gauze, dressings and sterile water to be used for cleaning wounds.
"Ace wraps are always a good thing to have," she said, "and there are hot and cold packs you can buy over the counter."
Following an accident, Enscoe said the first action should be to ensure the victim is in a safe place.
"Stabilize the spine and neck, control any mass bleeding, then also manage any secondary or other injuries. And, of course, calling for help is the highest priority," she said.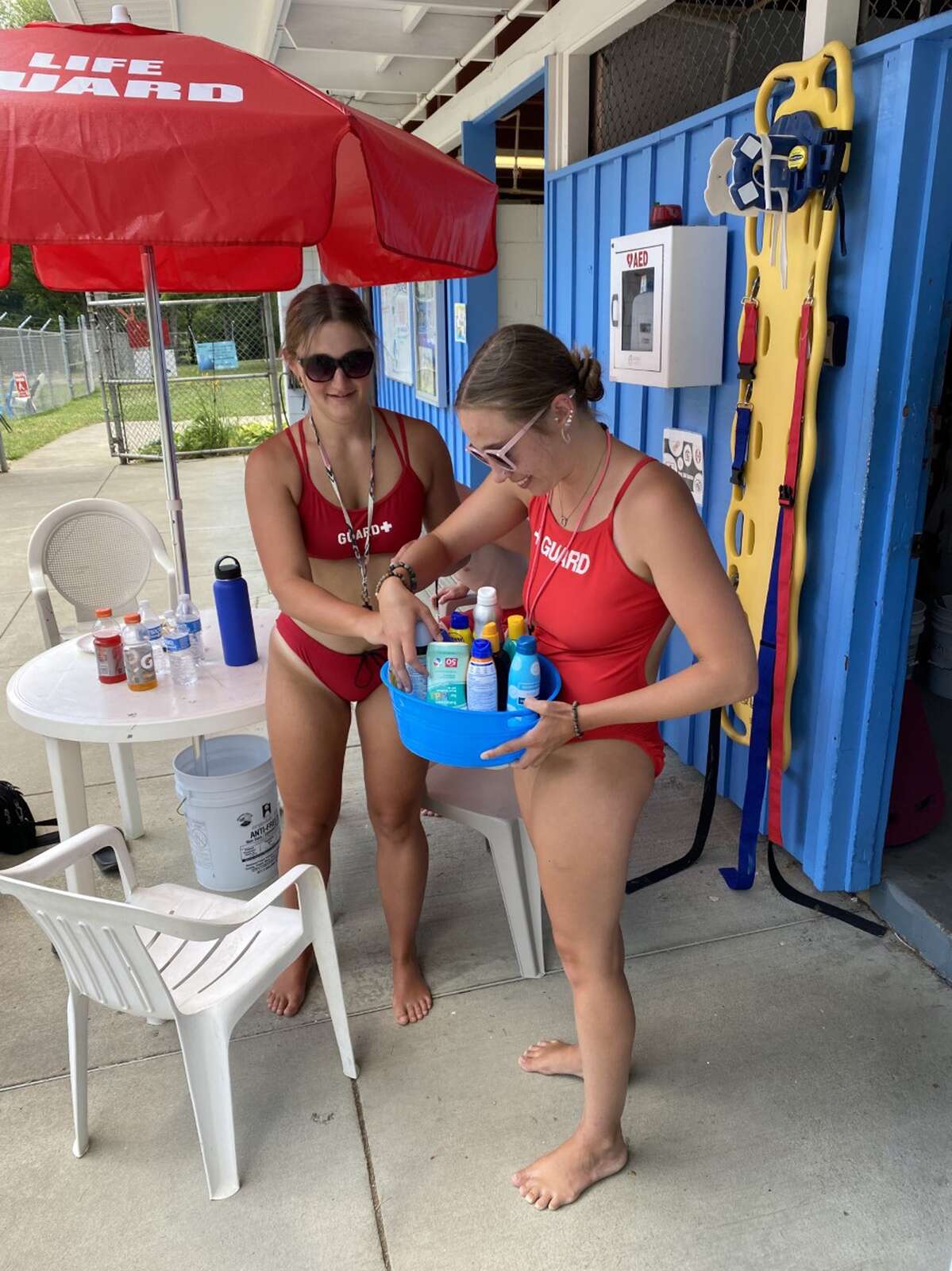 SEBCO pool lifeguards Eva Fields of Saxonburg, left, and Eve Merhaut of Butler review some of the sunscreen left behind by pool patrons that they have collected. Pool lifeguards spend 15 minutes at a time in the high chairs during a 4.5 hour shift. Eric Freehling/Butler Eagle